What is Pilates?
The Pilates method of Body Conditioning was developed nearly 100 years ago in Germany by Joseph Pilates. Plagued by his own physical shortcomings, caused by a host of childhood ailments, Pilates explored various practices, including yoga, gymnastics, bodybuilding, meditation, and rigorous ancient Greek and Roman regimes, before developing his own exercise technique.
The original method was based on 34 movements. These consisted of strength, mobility and stretching exercises and were designed to create core stability by engaging the deep abdominal muscles. Pilates taught his technique, rather like a recipe, in exactly the same way and following the same order for everyone, regardless of ability, posture or injuries.
The APPI (Australian Physiotherapy Pilates Institute) founded by Australian Physiotherapists, Glenn and Ellisa Withers, has rigorously reviewed and revised each of Joseph Pilates' 34 mat based movements and adapted them to suit a vast range of abilities, posture types, ages and personal aims. The aim is to develop the deep postural "core" muscles that support the spine throughout movement, enhance normal movement patterns and improve body alignment, thus creating a body that is more efficient in daily activities and less prone to future injury.
I love teaching Pilates because it connects the body and mind so beautifully and it's fun.
Chartered Physiotherapist and Pilates Instructor
Classes
Farnham Museum Garden Gallery Room on West Street, Farnham GU97DX
Tuesdays | 9.00 – 10.00am
Fridays | 8.00 – 9.00am
£12 per class, if booked in blocks of 6, £15 per class, PAYG. If spaces are available.
Please contact me direct to book Farnham classes.
Prime Health, Weybridge
Wednesdays | 1.00 – 2.00pm.
£18:50 per class.
Some classes have an extended 30 minute guided relaxation.
The Pilates classes at both venues are arranged in blocks. Pilates is a method that requires practice and it is important to try and attend each class.
Please wear comfortable clothing and bring a bottle of water.
Pre class assessment by appointment only. Please contact me for more details.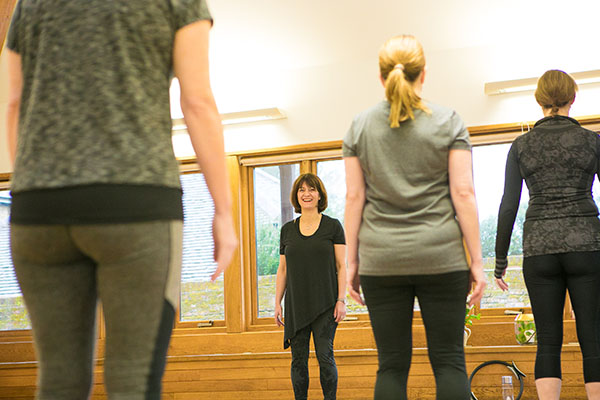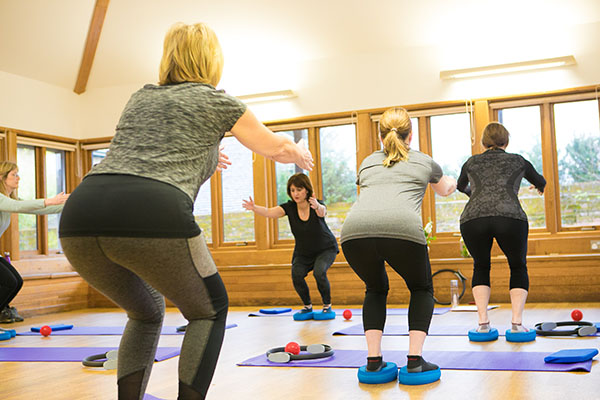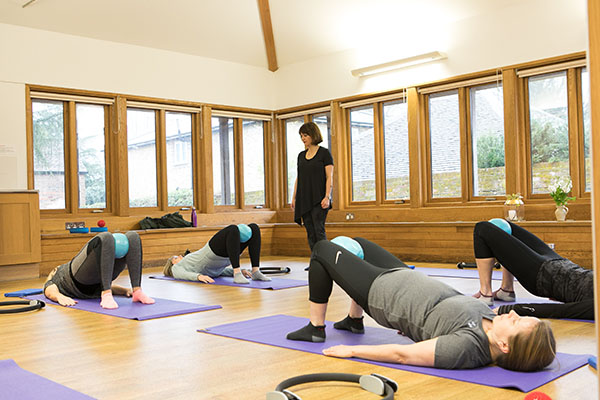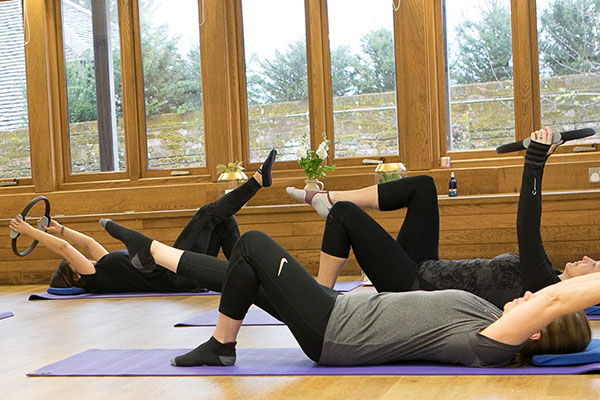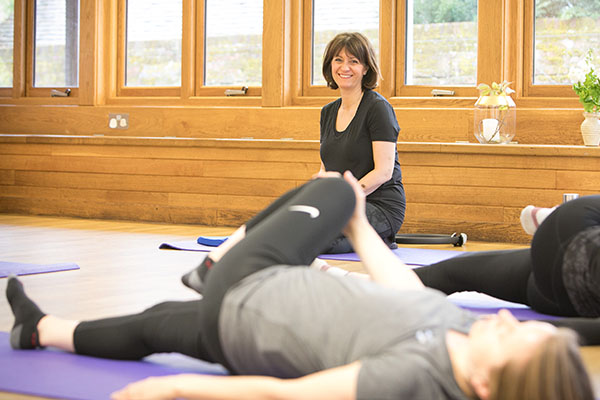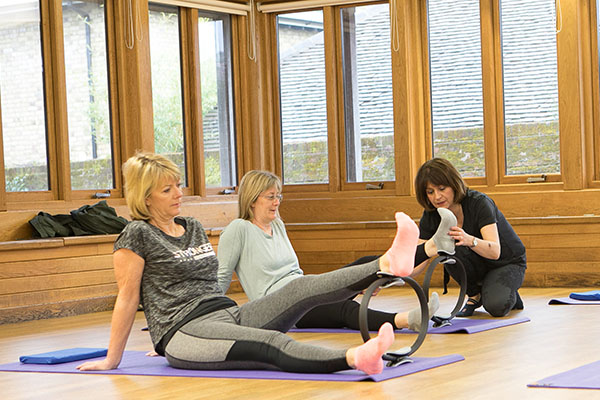 I have been coming to Nina's Pilates class for about 18 months now and I can honestly say that her classes have been life changing. I suffer with a condition that means my joints get very stiff and painful and I practise the exercises Nina has taught me, daily. I find I get as much, if not more relief from these than I do from medication. I have tried Pilates in the past and found it aggravated my neck problem and so I gave up. However, I obviously hadn't found the right teacher! Nina's class is really small and she tailors all her exercises to us individually, corrects our position and gives us alternative versions to choose from. She is so knowledgable and caring and has a great sense of humour, making her classes relaxed and fun. I have noticed a huge difference in my flexibility, strength and balance. I also really love Nina's relaxation sessions and again have found they help in everyday situations. A great reset for busy lives! I honestly could not recommend Nina more highly!

Nina has quite simply, turned my life around - well, to be more precise, she has turned my 'back' around! She listened, understood and completely engaged with my specific problem and through 1-1pilates has really helped me move forward from a long standing 'bad-back' condition and get my life back on track! I cannot thank you enough, Nina!

I have attended Nina's pilates classes at Prime Health for a couple of years. I had a low back problem that was affecting my knee and this was my main reason for trying pilates. However I have found that it not only helps my back but also helps relieve stress and tension. Nina has a holistic approach to her teaching. The lessons are extremely well planned, accompanied by soothing music helping us to relax while we exercise. There is a very friendly, happy atmosphere in the class. I like the fact there is plenty of variety in the routines, each week is different. I especially like the weeks that include a guided relaxation/meditation session and have felt great benefit from these sessions. One of the class once commented that Nina teaches  from the heart and I thought it summed up beatifully why the classes are so enjoyable.

I came to Nina for Pilates to help with a lower back problem. Nina was great, even after one week I felt improvements which reduced my pain. Highly recommend Nina.

Nina is an excellent physiotherapist and Pilates instructor. I came to Nina with some Pilates experience however Nina's explanations were much clearer than anything I had heard before. My technique and form were immediately changed for the better. In our 1 on 1 sessions the exercises set by Nina were extremely relevant for my job as a ski instructor. Nina helped improve and strengthen my lower back so I can now perform in my physically challenging job in Verbier, Switzerland. Thank you Nina, I will be back when I am in the UK next.

Pilates with Nina - I joined the class as a beginner having been recommended by my GP that Pilates might help for occasional pain in my lower back.  I have benefitted greatly from these classes as they have strengthened my core and I rarely have lower back pain if at all. I find Nina's method of teaching to be ideal as she pitches it sympathetically to all abilities.  She gives us the option of degrees of difficulty in some of the exercises which is much appreciated! Added to this she makes the classes fun!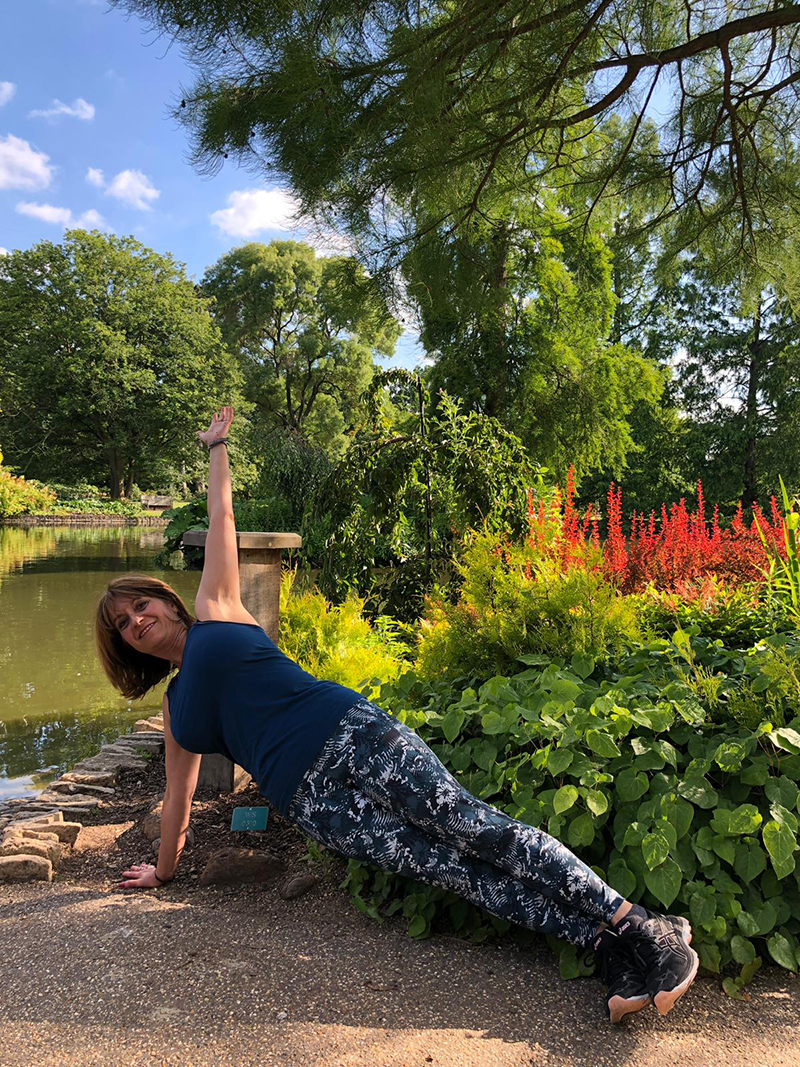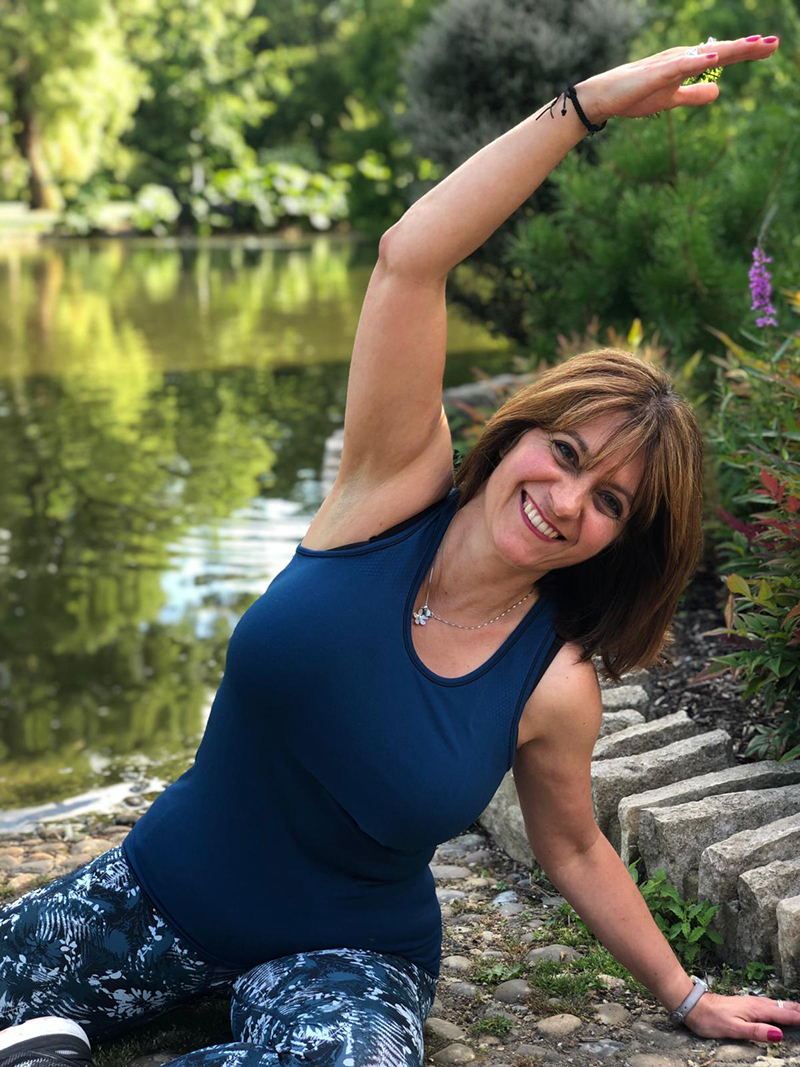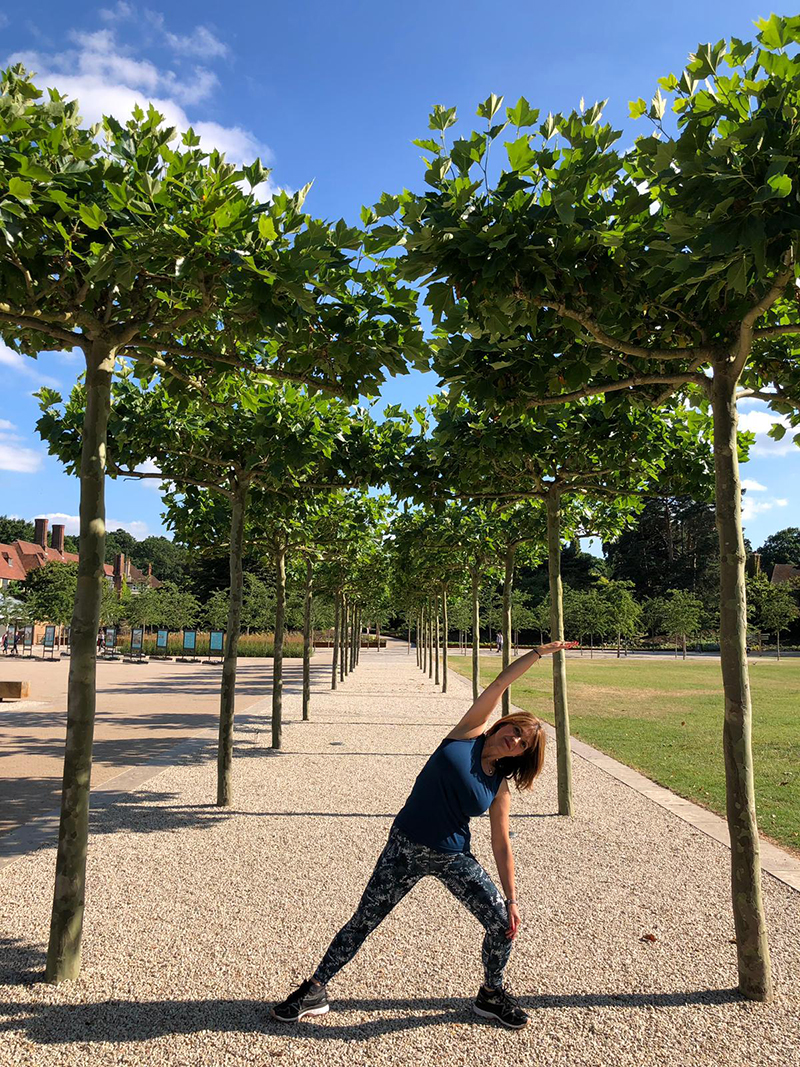 Contact me
For more information or to arrange an appointment please use the form on the right or contact reception at one of the clinics below:

Prime Health Weybridge
No 10 and 11
Horizon Business Village
1 Brooklands Road
Weybridge
Surrey
KT13 0TJ
01932 504999
Guildford Foot Clinic
42 London Road
Guildford
Surrey
GU1 2AF
01483 532452