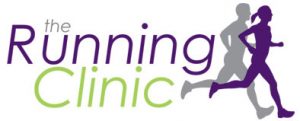 In 2010, I set up a specialist Running Clinic providing thorough assessment, video analysis, targeted treatment and exercises. I have help hunderds of amateur runners achieve their goals.
Whether you are training for a marathon or running whilst exercising the dog, I can help you move more fluently and efficiently.
Running is a whole body experience, so I take a whole body approach.
I can help you if you:
Want your running to be more efficient and rewarding
Feel you're working really hard and getting little return for your effort
Want to prevent injuries and keep on running
Keep getting niggling aches and pains when you run
Have one or more of a catalogue of running injuries
The Running Assessment.
What it includes:
Consultation. You will be asked to fill out a short questionnaire prior to your appointment. This together with a detailed initial consultation will help build a picture of you as a runner and identify your specific goals.
Physical examination and functional movement testing. I will be looking to gain information about y range of movement, joint alignment, flexibility, strength, balance, stability and neuromotor control.
Video analysis. I will observe your running technique from various angles. Movement patterns are noted and compared with physical findings.
The video analysis can be slowed down and viewed frame by frame.
Visual feedback has been proven to significantly improve our learning ability. It makes it so much easier when you see for yourself what exactly you do when you run.
Treatment. Problem areas are identified and then I can advise you on the main areas needing targeted attention.
Personalised Action Plan. This consists of a summary of appropriate exercises, stretches, drills and running cues ,together with recommendations towards achieving greater running efficacy.
Contact me
For more information or to arrange an appointment please use the form on the right or contact reception at one of the clinics below:

Prime Health Weybridge
No 10 and 11
Horizon Business Village
1 Brooklands Road
Weybridge
Surrey
KT13 0TJ
01932 504999
Guildford Foot Clinic
42 London Road
Guildford
Surrey
GU1 2AF
01483 532452