Conditions treated:
Spinal pain
Upper limb and lower limb problems
Sports injuries
Running specific injuries
Whiplash
Rehabilitation following surgery or fracture
Pain and stiffness from arthritis
Problems associated with hyper-mobility
Treatments used:
Manual therapy
Massage
Myofacial release techniques
Dry needling
Taping
Ultrasound
Video analysis,
Exercise prescription
Education and advise
APPI clinical pilates: classes and 1-1
Therapeutic yoga
Specialist running assessment.
I am very fortunate to have an excellent local referral network. Through an exclusive relationship with Prime Health, Weybridge. I have access to world class imaging facilities and medical professionals, Sports Physicians and Orthopaedic Consultants.
Registered with The Chartered Society of Physiotherapy (CSP) and The Health Professions Council (HCPC) and recognised by all major healthcare insurance companies.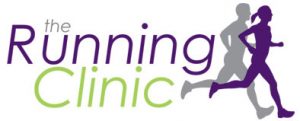 In 2010, I set up a specialist Running Clinic providing thorough assessment, video analysis, targeted treatment and exercises. I have help hunderds of amateur runners achieve their goals.
Whether you are training for a marathon or running whilst exercising the dog, I can help you move more fluently and efficiently.
Running is a whole body experience, so I take a whole body approach.
I can help you if you:
Want your running to be more efficient and rewarding
Feel you're working really hard and getting little return for your effort
Want to prevent injuries and keep on running
Keep getting niggling aches and pains when you run
Have one or more of a catalogue of running injuries
The Running Assessment.
What it includes:
Consultation. You will be asked to fill out a short questionnaire prior to your appointment. This together with a detailed initial consultation will help build a picture of you as a runner and identify your specific goals.
Physical examination and functional movement testing. I will be looking to gain information about y range of movement, joint alignment, flexibility, strength, balance, stability and neuromotor control.
Video analysis. I will observe your running technique from various angles. Movement patterns are noted and compared with physical findings.
The video analysis can be slowed down and viewed frame by frame.
Visual feedback has been proven to significantly improve our learning ability. It makes it so much easier when you see for yourself what exactly you do when you run.
Treatment. Problem areas are identified and then I can advise you on the main areas needing targeted attention.
Personalised Action Plan. This consists of a summary of appropriate exercises, stretches, drills and running cues ,together with recommendations towards achieving greater running efficacy.
I starting running again after a break of a few years, but was slow, not very fluid, and had lower back pain. Unlike other osteopaths and physios Nina observed me running, and quickly identified the basic issue……weak hamstrings and glutes. We are working through various JEMS and Pilates exercises to activate and strengthen lazy muscles, and get all muscle groups working in harmony. My running action has improved, I am running further and more strongly, and the lower back pain is much improved. There is still work to do, but I feel confident that we are resolving the problems, and I am enjoying the whole process.

I visited the Running Clinic prior to undertaking the New York Marathon last year. I had been running for many years, but been plagued by muscle aches and pains. Nina took a keen and personal interest in my issues and worked magic to improve my technique, fitness and confidence. I had a number of sessions, including gait analysis and manual therapy. A combination of advice, exercises and stretches enabled me to enjoy both the training and cope with several setbacks.

An amazing experience for body and mind which has regained my confidence and given me the belief that my running future will be bright when it  appeared to be over. It had never occurred to me that I could actually enjoy my running, I had always felt it was something that I should be doing but not always fun, until I met  Nina at "The Running Clinic" and she put me right both mentally and physically.After bringing me back from soreness and stiffness Nina has worked her magic and I will always be grateful. I couldn't recommend Nina any more highly!"

Thank you. Thank you, thank you, thank you. I am so grateful that I found you as my physio. The injuries I had and the operations I went through were very tough on me and it made me realise that I had no control over my body or how it was supposed to function. After seeing you and doing the exercies you gave me, I started to feel what it was supposed to be like. Therefore when I started dancing after recovering from the second hip operation I felt aligned, in control and most importantly of all, without pain. I can even do things that I could never do before. You are wonderful. Keep shining and spreading your good mood to poor depressed dancers (and others of course). Again, thank you.

Having visited a number of 'physios' over the years it has been really refreshing to be treated by Nina. She not only set about treating my injury but also sought to fix the source – something I haven't experienced before… To this end, Nina used video analysis to look at my running style (or lack of it). By analysing the data and advising technique changes Nina has absolutely transformed my running. The changes I have made on Nina's advice have resulted in a more relaxed, lighter style, which has enabled me to run faster but with a corresponding heart rate, consequently greatly improving my performance. Even better, I am now injury and pain free, something I haven't experienced for some years. I can't recommend Nina's dedication, methods & commitment hightly enough.

Nina helped with my recovery from a running induced foot injury with exercises designed to target specific weaknesses and address imbalances. Her knowledge and analysis helped me to get back to running pain-free quickly and required surprisingly few consultations.

I've been treated by Nina since autumn 2015 and will be in treatment until summer 2018 and I couldn't think of anyone better to look after me during a lengthy muscular-skeletal correction. She's calm and empathetic but thorough and gets amazing results. She loves her work, and gets huge satisfaction when she sees the recovery her patients' make. I'm so pleased I was referred to her, I'll really miss my treatments when I'm all fixed!

I found the running clinic's whole body approach to be really useful for me, and found Nina very professional and knowledgable.  I run with my dog to stay fit and also do the occasional 10km and half marathon races to keep me focused. I have suffered with plantar facistis in the past and presently, a common runners injury, and so found the video analysis on the whole body brilliant. I could see immediately with Nina's expertese, exactly what was causing my injury and was able to get it sorted. I wouldn't hesitate to recommend Nina, especially if you are just getting into running, as it will not only help you to run more efficiently but will hopefully be able to keep you injury free. A worth while investment!

I was diagnosed a few years ago with idiopathic periperal neuropathy in the feet which has the symptoms of loss of  foot sensation and balance, also affecting walking. I was recommended to see Nina Robinson where I was assessed and given exercise to improve the symptoms. These have amazingly increased sensation in the feet, improved my core stregth and balance and more noticeably, restored my ability to walk in a normal manner. I am more than grateful for these improvements.

A friend suggetsed that since I was progressing from marathons to "ultras" then I should get a body MOT (others suggested I should get my head tested!) Luckily, I was not falling apart but Nina has helped me in several ways- a better running posture, improved flexibility, balance and core strength. I don't doubt that this was a big factor in completing a 100 miler and a double Ironman this year and to get there without injuries except a stubbed toe which was my fault. What was particularly good for me was that Nina designed the "out of clinic"exercises so that I could fit them around what else I was doing. I did them!.

I love running, perhaps a bit too much! I came with an achilles injury caused by overtraining. It was swollen and hurt to walk, let alone run. The exercises and stretches Nina gave me were essential in helping me to recover quickly. She then analysed my running form, and showed me how to improve it. I now run faster and more efficiently, and this is definitely helping to prevent more injuries. I received fantastic support from Nina throughout my recovery. She is attentive, approachable and very committed. I'd really recommend the running clinic. Whatever your experience, there is always room for improvement.

Nina is a caring, experienced physiotherapist with a friendly, professional manner. I had multiple soft tissue injuries around my hip which were severely impacting on my daily life and gym routine, causing much inconvenience and frustration. Nina was very helpful and with a personalised pilates program helped me to regain both my confidence and full recovery.

Three words to describe my physio experience with Nina: Detail (attention to), Professional and Enthusiastic

Nina has been treating my 11 year old daughter for the past two years for a condition called Ehlers-Danlos Syndrome and scoliosis.  When my daughter sees Nina for her chronic pain and very tight muscles she always feels better after and this therefore, makes the condition more manageable and my daughter more comfortable. She plays a key role in managing the condition and keeping my daughter mobile. Nina had also treated my 7 year old son for chronic foot pain due to hyper mobility and to improve his core strength. Doing the exercises she gave him daily has improved his pain levels and we continue to work on strengthening everything. She is great at giving a wide range of appropriate exercises for strengthening and always puts a fun twist on them to. She is extremely kind, accommodating and approachable and has built up a wonderful relationship with my daughter. Nina makes the client feel relaxed and safe. She gives great advice for how to manage different challenges and is very pro active in communicating with my child's other doctors. Nina really is a fantastic physiotherapist and I cannot recommend highly enough.
Contact me
For more information or to arrange an appointment please use the form on the right or contact reception at one of the clinics below:

Prime Health Weybridge
No 10 and 11
Horizon Business Village
1 Brooklands Road
Weybridge
Surrey
KT13 0TJ
01932 504999
Guildford Foot Clinic
42 London Road
Guildford
Surrey
GU1 2AF
01483 532452